Raimana, 25 years of Oceanic art collection.
It was his father which gave him a taste for art and collection.
Raimana, child of Polynesia, immersed from an early age in a cultural environment. His mother is a famous dancer who has shared the stage with Gilles Hollande.
Raimana both parents are very involved in the conservation of the Polynesian culture through art.
He discovered his passion while he was a child. A friend offers a TI'I to his father and set up in the family garden. This TI'I is a revelation to Raimana.
Since then, he combines his career with his passion.
For 20 years, he manages a pearl farm and it is in 2013 that he sold his farm to devote himself to his passion, the collection of Oceanic art.
In the collection of Raimana, one can find parts for older 14th century and more recent 19th century. The home of Raimana & his wife Tahia conceals treasures in every room …
In the world of Oceanic art, pieces are becoming increasingly rare. Raimana became an expert to recognize, appreciate and date these exceptional pieces.
In order to share his passion, he decided to create an art gallery on the waterfront in Papeete and in the Four Seasons Resort Bora Bora where he sells reproductions of his art collection or original creations to enthusiasts.
Manua Art Gallery was created in November 2015.
He named the gallery after the name of his paternal grandfather.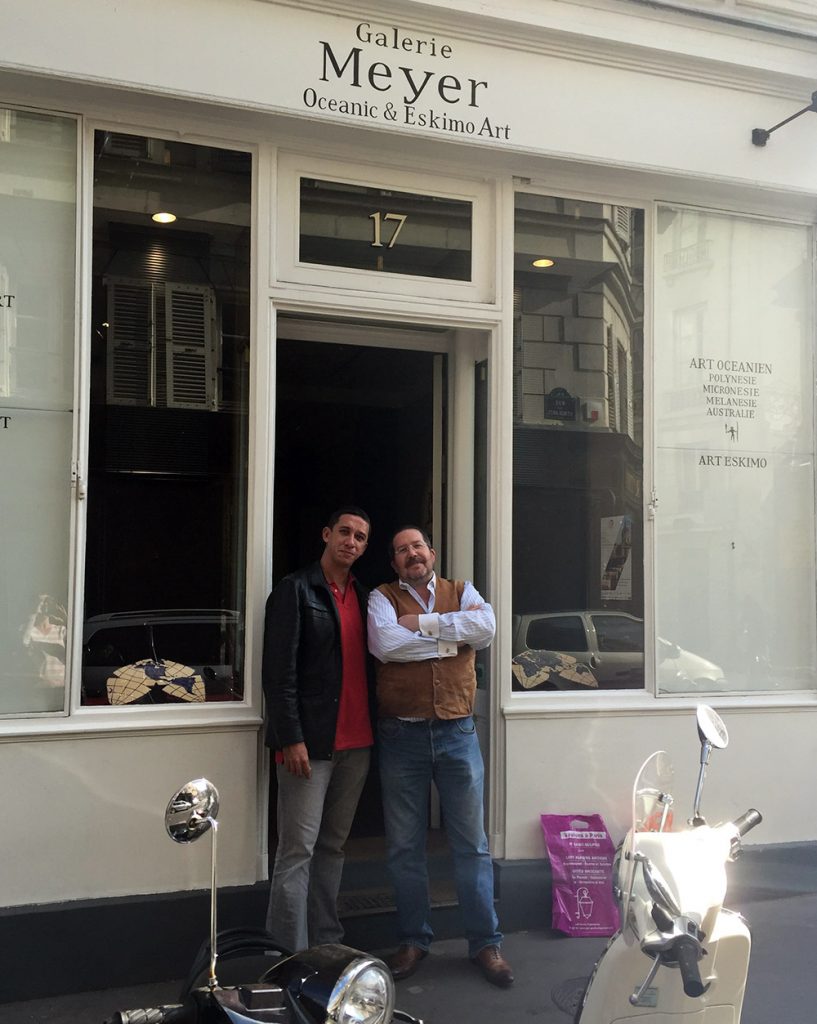 Raimana and Anthony Meyer, the owner of the Anthony Meyer, Oceanic & Eskimo Art in Paris, is one of the most well renowned primitive arts specialists and among the greatest collectors in the world.