Manua Exquisite Tahitian Art
Experience beautiful & unique masterpieces
created by the most talented  Polynesian artists.
Schedule your visit!
CALL US +689 40 85 39 53
Opening hours
Monday to saturday 9:00am – 5:00pm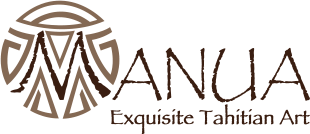 Come & Visit Our Gallery
We are located in the center of Papeete, a few minutes walk from the Ferry Building.
We will be happy to welcome you and guide you through our gallery.
RELAX AND ENJOY TAHITI
WORLDWIDE SHIPPING AVAILABLE
PLEASE USE THE FORM BELOW TO SEND US A MESSAGE